We are overjoyed that you want to become a member of our team. Although there are no vacant positions at this time, we would appreciate receiving your resume in case there are any in the future. Thank you!
The story of Sayura House began with a derelict family house and a creative son. Masa, our Sri Lankan-Japanese director, has always been passionate about design and architecture. With a bit of thought and childhood dreams in his head, he founded Sayura House in the place where he grew up. His goal was to create a boutique hotel combining Japanese and Sri Lankan styles.
With the design skills he inherited from his mother, he transformed Sayura House into a stylish and comfortable place. Decorated with taste, many paintings made by his mother adorn the walls of Sayura. 
Sayura House is also a green corner in Colombo. A true haven of peace, Masa wanted to build the hotel around the existing plants. He even planted new ones to make it a verdant place, a piece of jungle in the middle of the city.
So here is the story of our beloved boutique hotel in a few lines.
At Sayura House, we want you to have an exceptional stay. To achieve this, we offer comfortable rooms equipped with all the necessary amenities.
Sayura House offers 12 rooms on 3 floors. They are all equipped with air conditioning, wifi, a fan, and an indoor bathroom.
Our boutique hotel is also a place where it is pleasant to spend time.
Thanks to our green interior garden, you will find a quiet place in the middle of the hustle and bustle of Colombo.
You can also relax on our roof terrace. Enjoy a light breeze while reading a good book or listening to music, while tasting one of our specialties from Poke65.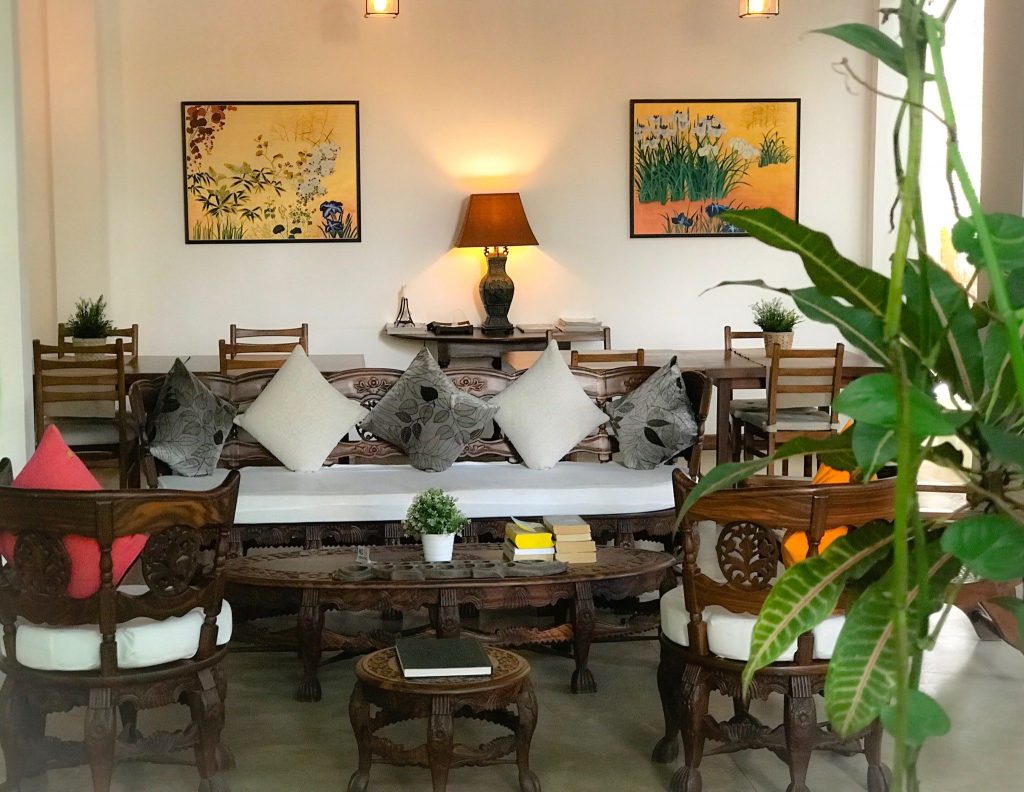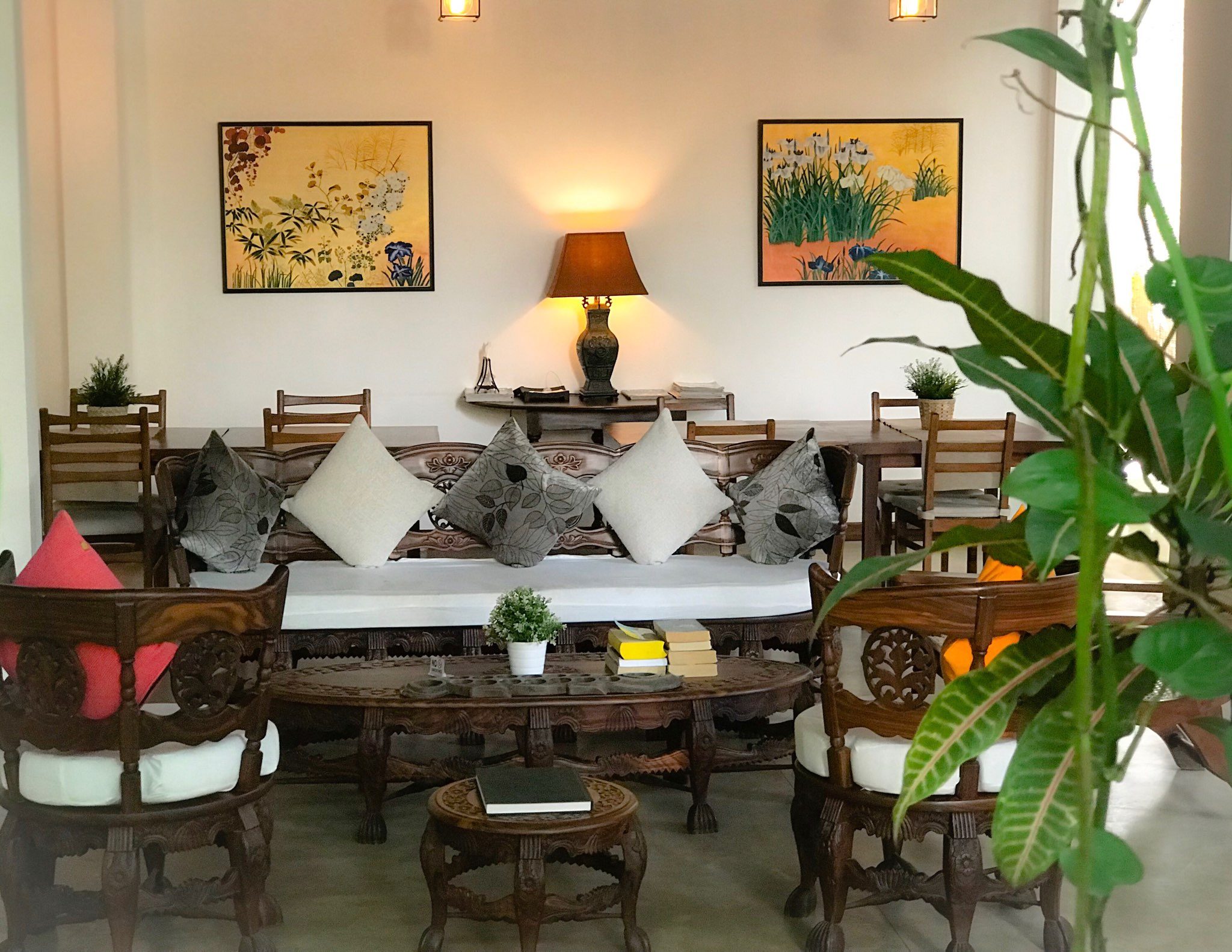 No. 65,
International Buddhist Center Road,
Colombo 06000.
Email: info@sayurahouse.com